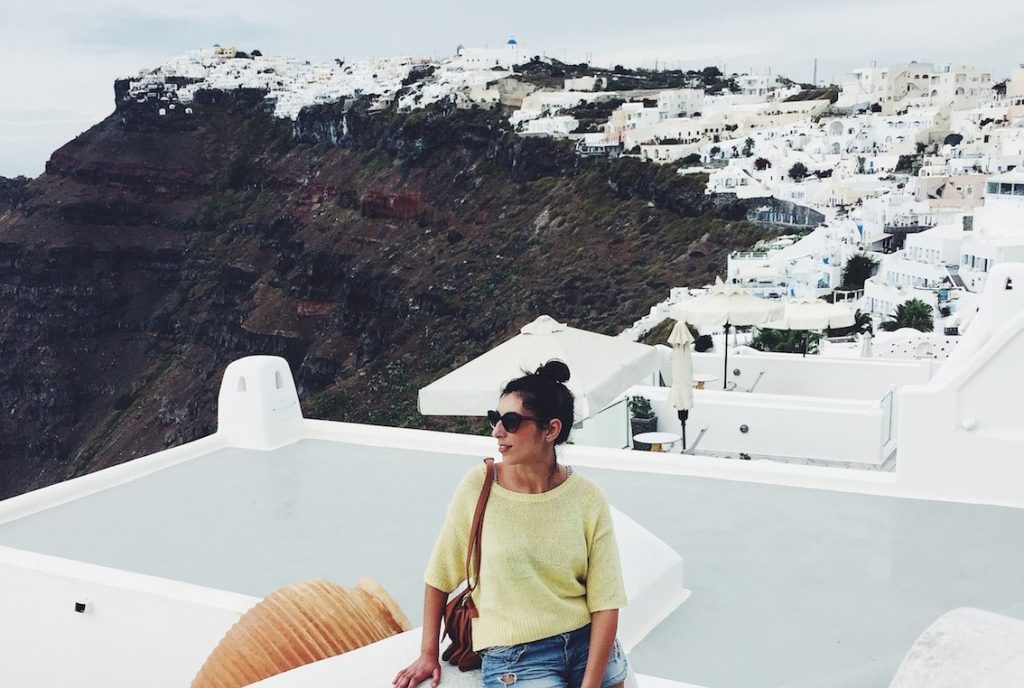 After sending many honeymoon clients over to Santorini over the years, I had the great pleasure of visiting this gorgeous island in September 2015. What can only be described as one of the most romantic islands on earth, Santorini is one of those places that is guaranteed to pull on your heartstrings, whether you are loved up or not. We arrived to our hotel at the crack of dawn (it was still dark) and literally saw the island light up as the sun rose… one of the most incredible moments I have ever experienced.
I spent 4 nights on the island enjoying delicious greek food (best gyros I have had), drinking fantastic Santorini wine, sailed around the island, walked from one town to another (to eat more gyros) and most importantly soaked in the Santorini sun by our hotel pool and took in the incredible views.
If you want to read more about my Santorini experience head over to Bird&Knoll's new blog "travels with bird&knoll" to read their interview with yours truly!
If you haven't already noticed from my latest Social Media posts, I am Bird&Knoll obsessed and it has risen to the very top of my travel essential list. They make luxurious oversized cashmere-blend scarves (described as wearable art) each scarf is printed with a photograph of an iconic destination. I've been sporting the Boston scarf for the past couple of months and have just ordered Morocco which I cannot wait for the postman to drop at my door.
But since we are talking about Santorini, you should know that Bird&Knoll have just released their Santorini | Pink White Blue cashmere scarf, as part of their a/w 16 – travels with sakura collection. If you haven't seen it then you NEED to check it out.
To celebrate this launch Bird&Knoll are giving my readers 10% off their purchase – make sure you use the code "gginspired10" when you checkout.
And it goes without saying, if you are thinking about heading to Santorini, give me a call, I have insider access, rates and complimentary amenities to all the best hotels on the island. I was lucky enough to experience Canaves Oia, Grace Santorini and Chromata Hotel during my visit.